Custom Warehouse Ladders, Stairways and Platforms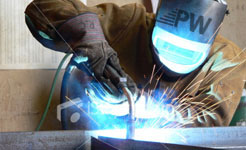 A majority of our business is modifying our existing products or designing and fabricating custom applications for our customers. A problem turns into a solution. With many decades in the industry, we welcome any challenge. We have the capability to fabricate ladders, stairways, platforms, and just about anything made of steel, stainless, or aluminum to meet our customers needs. We bring your solutions to reality from drawings to final production. Please review our gallery below and stay updated on our custom built applications via our online blog.

Gallery of Custom Products
Click on each product to view more details and pictures.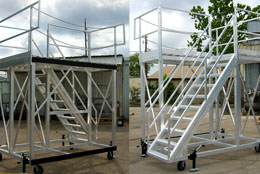 Aircraft Maintenance Platforms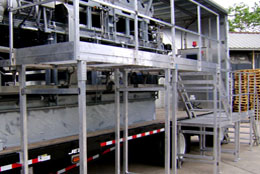 Trailer Docking Platform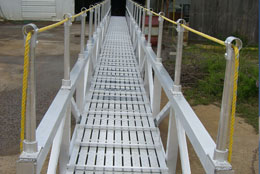 Aluminum Marine Gangway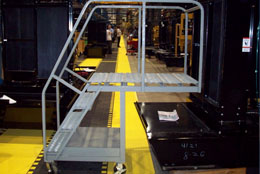 Mobile Cantilever Ladder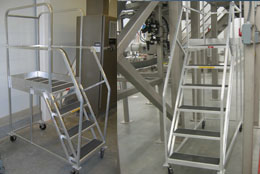 Portable Aluminum Platform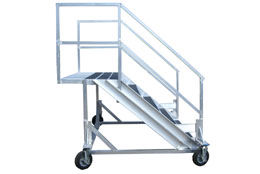 Heavy-Duty Rolling Stairway