About Our Company
Currently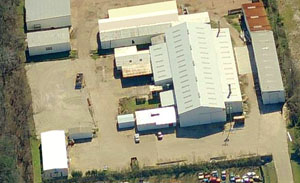 We are a family owned business that has been providing quality products to the Material Handling and Maritime industries for over 50 years. All of our products are proudly made in the USA in our 17,500 sq. ft. manufacturing facility in Houston Texas.
Over 50 Years
The Plyler family started in the ladder business in 1958 when Lee Plyler, in an attempt to secure a sales job with Johnson Ladder Company, designed and patented a 4 step wood step ladder that converted into a chair. It was sold to hardware stores through Johnson Ladder Co. in Dallas Texas. In 1965 Lee and his son Bob Plyler opened Acme Ladders in Houston Texas and began manufacturing wood ladders. They soon began distributing aluminum and fiberglass step ladders and extension ladders.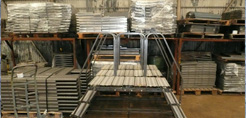 In 1975 they began manufacturing steel rolling ladders under the name of P.W. Industries and began selling to Material Handling distributors nationwide. In 1976 Lee and Bob Plyler started manufacturing marine gangways that were sold to petrochemical plants across Texas and Louisiana as well as loading docks all over the USA. The Plyler family stopped manufacturing wood ladders and distributing step and extension ladders in 1985. In 1996 Bobby Plyler, Jr. purchased the company and changed the name to P.W. Platforms Inc. Since 1996 we have expanded our product offering to include Industrial Stairways, Cantilever Ladders, Crossover Bridges, Cage ladders, Gas Cylinder Storage Cabinets, Forklift Work Platforms and created a premier Custom Fabrication department. The Custom Fabrication team has created solutions to industry needs for over 14 years.