Maintenance Platform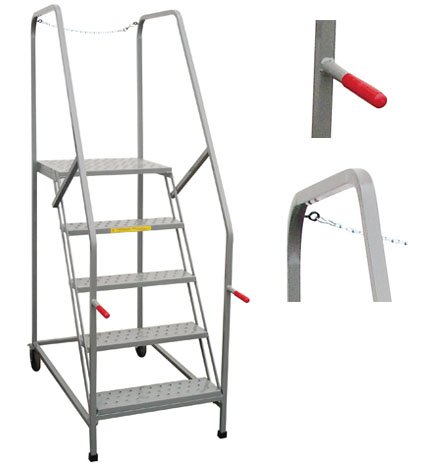 What are all of these features? See our
Buyers Guide
for help.
The mobile maintenance platform is a strong tilt and roll style ladder. The top railing is fortified to allow a removable safety chain for workers to climb to other areas. These were originally intended for accessing the backs of freight trucks, but our customers have found a plethora of uses.
Standard Features
57 degree slope is standard
24" wide steps
Tilt & Roll design on 5" rigid casters
21" deep top platform
Removable safety chain for access
300 lbs load rating
1" square tube construction
30" handrails
Gray industrial enamel finish
Tread Styles Avaialable


Many sizes and styles to choose from. Download the catalog page for this item.