Marine Gangway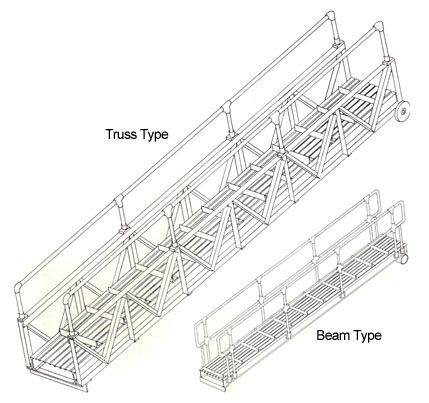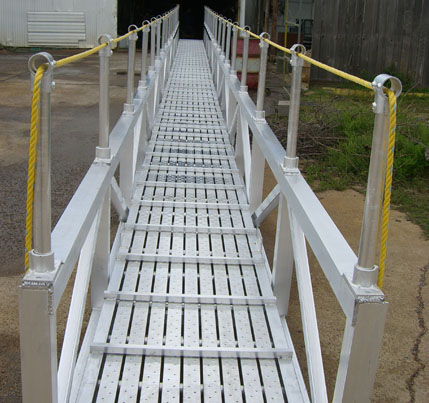 What are all of these features? See our
Buyers Guide
for help.
Paragraph about this item.
Available Features
Custom lengths and widths
Beam type gangways and Truss type gangways
Self adjusting treads
Rotating platform
Gunnale clips
Davits or winches
Bridle and spreader bars
Stowage brackets
Rope handrails or aluminum tube
Many sizes and styles to choose from. Download the catalog page for this item.