Rolling Safety Ladders and Platforms Manufacturer
P.W. Platforms Inc. is an American manufacturer of quality steel, aluminum & stainless steel rolling ladders, fixed work platforms, stairways, crossovers, mobile work stands, gas cylinder storage cabinets and marine gangways.
About the Company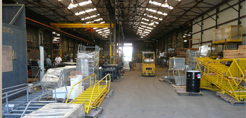 Why choose PW Platforms? For over fifty years, we have manufactured safety ladders, industrial stairways and work platforms for the material handling and maritime industries. Our 17,500 sq. ft. manufacturing facility is located in Houston, Texas.Learn more.
Custom Designs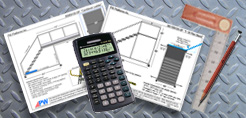 Need a custom ladder or platform? We welcome a challenge and have the capability of fabricating ladders from steel, stainless steel and aluminum. Let us partner with you to produce a custom-designed ladder or stair solution that meets your specific application requirements.Learn more.